THE CUBAN CONNECTION: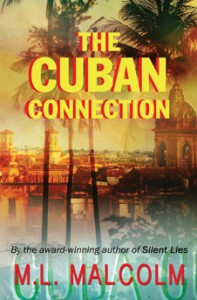 Set in New York and Havana during 1960, The Cuban Connection introduces ace reporter Katherine O'Connor, who has a nose for news and an inclination to use it in very dangerous places. Working undercover in Castro's Cuba, she gets a little too up-close-and-personal with Castro's thugs, a priest who may be working for the CIA, and a little boy whose survival is mysteriously linked to the welfare of Katherine's own mother—not to mention falling for a man who may be a Soviet spy.
---
HEART OF LIES: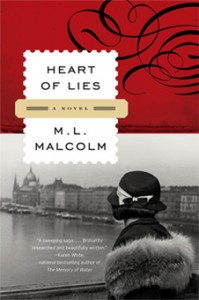 Leo Hoffman was born with a gift for languages. When his dreams for the future are destroyed by World War I, the dashing young Hungarian attempts to use his rare talent to rebuild his life, only to find himself inadvertently embroiled in an international counterfeiting scheme. Suddenly Leo is wanted across the European continent for a host of crimes, including murder. Left with no options, he escapea to Shanghai with his lover, carrying a stolen treasure that could be his salvation . . . or his death warrant. But the gangsters who control the decadent Asian city have no intention of letting him outrun his past. (Previously published as Silent Lies)
---
HEART OF DECEPTION:
Leo Hoffman is a man of many contradictions. He is a Hungarian national with a French passport, a wealthy businessman with no visible means of support, and a devoted father who hasn't seen his daughter in years. He is also a spy.
Recruited by the Allies to help lay the groundwork for their invasion of North Africa, Leo intends to do as little spying as possible; he just wants to earn his American citizenship, get to New York, and find his daughter, Maddy. But while Leo dodges death in France and Morocco, Maddy learns the truth behind her father's mysterious past.
Spanning the years from World War II to the turbulent 1960s, this sequel to Heart of Deception tells the riveting story of a family struggling with the choices that war forces them to make, and the consequences that take a generation to unfold. (Previously published as Deceptive Intentions)